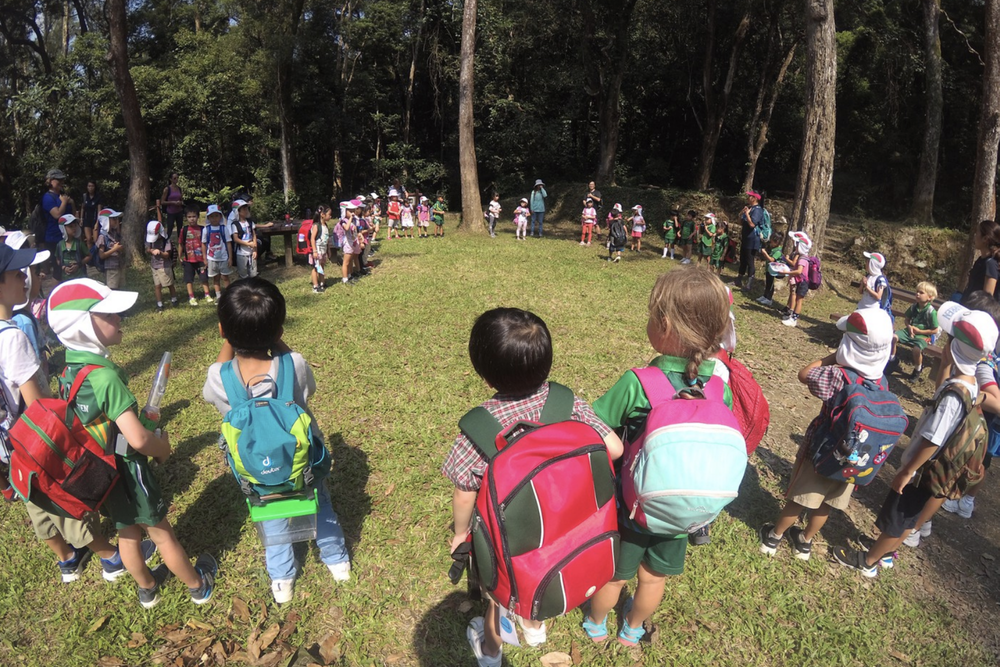 Our innovative and popular Forest School programme has resumed.
The first sessions of the term have been held for students in Year 1. They enjoyed a wonderful day in the beautiful environment of Tai Po Kau Nature Reserve.
The children enjoyed hiking, playing in the rock pools, catching creepy crawlies, looking for symbols and playing in the open spaces.
Each class will benefit from a full day this term, and our goal is to provide all students with three sessions over the coming year, in addition to many outdoor sessions on our school campus.
Forest School is an innovative educational approach to outdoor play and learning where children are empowered and inspired through positive outdoor experiences, allowing them to flourish in a safe but challenging outdoor environment.
Our Forest School sessions are play-based and include outdoor games, climbing trees and rocks, mindfulness, learning about and appreciating nature, hiking and exploring, problem solving activities, woodland arts and crafts, and working with tools and fire safely.
Forest School is part of a wider outdoor learning programme at our school. Our green and spacious grounds provide students with unrivalled opportunities for investigative play, problem solving, risk taking and creative thinking.