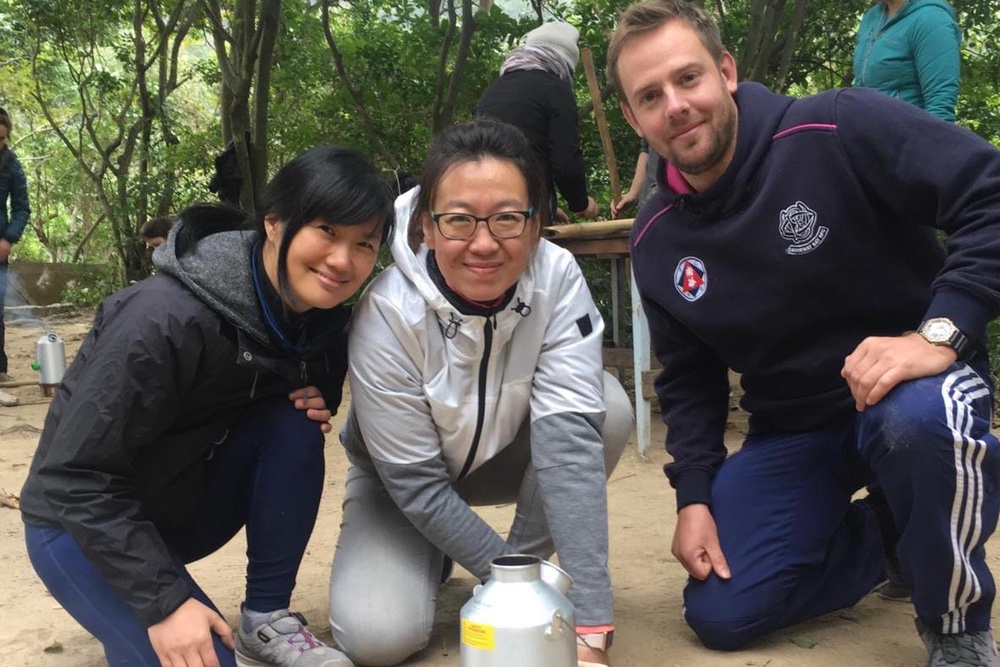 Forest School Development
We are very pleased to announce another major step in the development of our innovative outdoor learning programme.
Another 21 members of staff have completed their Forest School training this year.
Rhys Baker, Sophy Song, Tiffany Au, Miranda Bundy and Mia Sung have all completed the advanced Level 3: Forest Schools Practitioner Award. Irene teRaa has completed Level 2: Forest Schools Assistant.
Krista Matich, Gretha Lee, Hannah Lehmuskallio, Kate Kam, Mandy Wong, Melody Ng, Penny Harman, Susana Gutierrez, Suzie John, Vivian Ding, Candice Zhang, Donna Pan, Fiona Cao, Jane Chan and Yoye Ho have completed Level 1: Introduction to Forest Schools.
They all completed a detailed programme of work and submitted a portfolio which was sent to the UK for assessment and accreditation. The award demonstrates their skills and understanding about our Forest School programme.
The awards come in the same year as we were officially accredited as Asia's first Forest School Leadership Centre, which is the highest level of recognition for Forest Schools.
This was a huge milestone for us, as we realised our vision of becoming a leader in outdoor learning and Forest School education in Hong Kong.
Our staff will now be using their learning to help further shape and develop our outdoor learning programme, which has been established as one of the central pillars of our school.
We congratulate all of our staff on their qualification, and we look forward to their contribution towards outdoor learning further over the coming year.