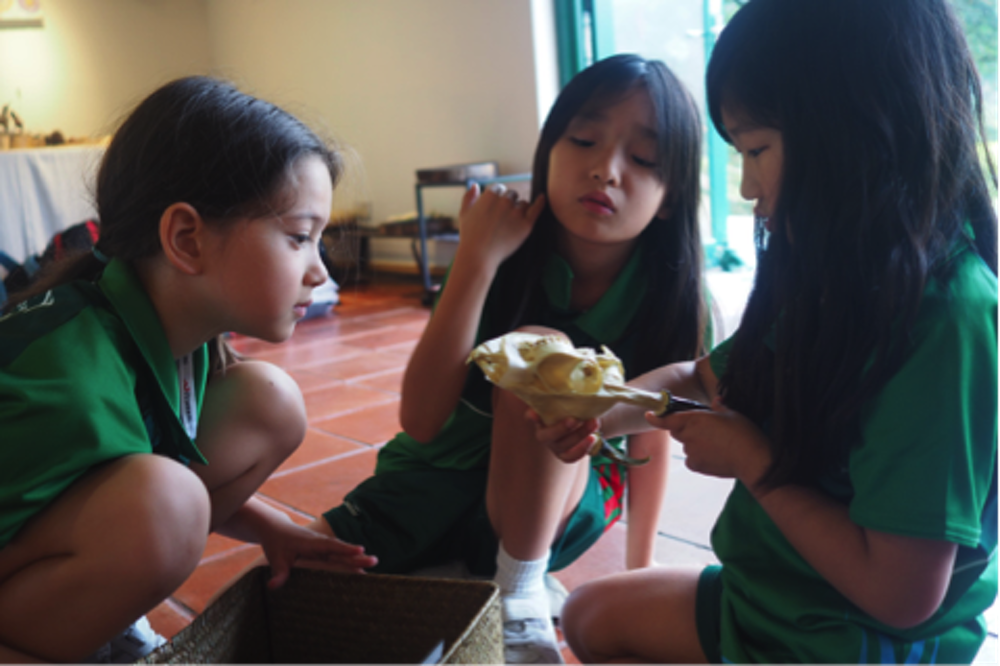 Primary school students are connecting with nature under a new partnership with Kadoorie Farm and Botanic Gardens.
Regular workshops are helping students understand about sustainability, animals, biodiversity, trees and plants, whilst exploring the beautiful natural environment of the farm.
The sessions are linked to our vision to be a leader in outdoor learning and Forest School education.
Research shows that if children have regular access to a rich outdoor environment, they will have greater self-esteem, be more confident and develop better concentration, resilience and independence.
Innovative work is underway to establish our very own Forest School and outdoor classroom in our beautiful grounds at Hong Lok Yuen.
To establish our passion and commitment towards outdoor learning, we are working towards becoming the first school in Hong Kong to gain a Learning Outside the Classroom Mark. To gain this accreditation, schools must show a high level of commitment towards providing quality outdoor learning experiences for their students.
These are all the experiences which will help our students to thrive, and prepare them for the next stage of their educational journey.