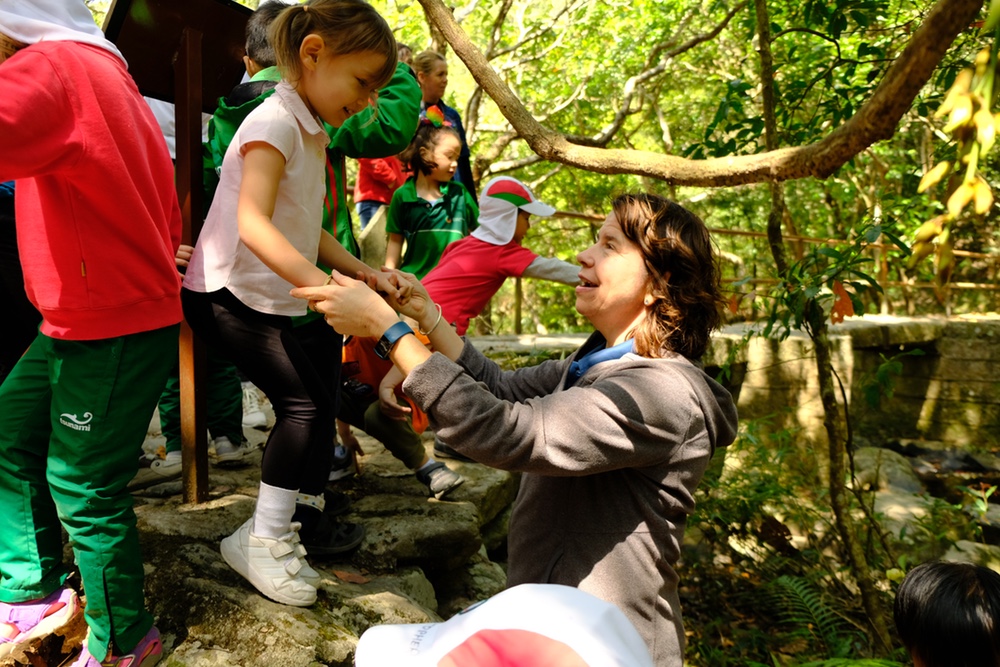 Forest School Achievement
ICHK has become the first school in Hong Kong with multiple qualified Forest School leaders.
We celebrated the milestone this week, marking another huge step forward in the development of our acclaimed programme.
Nadia Munoz, Sue Keelty, June Gibbard and Susanna Lynam from ICHK Primary, and Raymond Chan from ICHK Secondary, have just successfully completed their Forest School Leadership training and been awarded their Level 3 certification.
Over the past 14 months they have had to design and lead a Forest School programme with their classes and complete intensive training aimed at developing their skills and understanding of Forest Schools.
Sarah Blackwell, Chairperson of the UK accrediting organisation Archimedes Earth has assessed their skills and portfolios of work herself. The five are now part of our growing team of Forest School Leaders and will soon be joined by more teachers currently completing their Level 3 training.
Our commitment to staff training is an integral part of our vision of being a leader in outdoor learning. In the next academic year we will continue to offer the best professional development opportunities for our teachers so that our students can benefit from our innovative approaches to outdoor education.