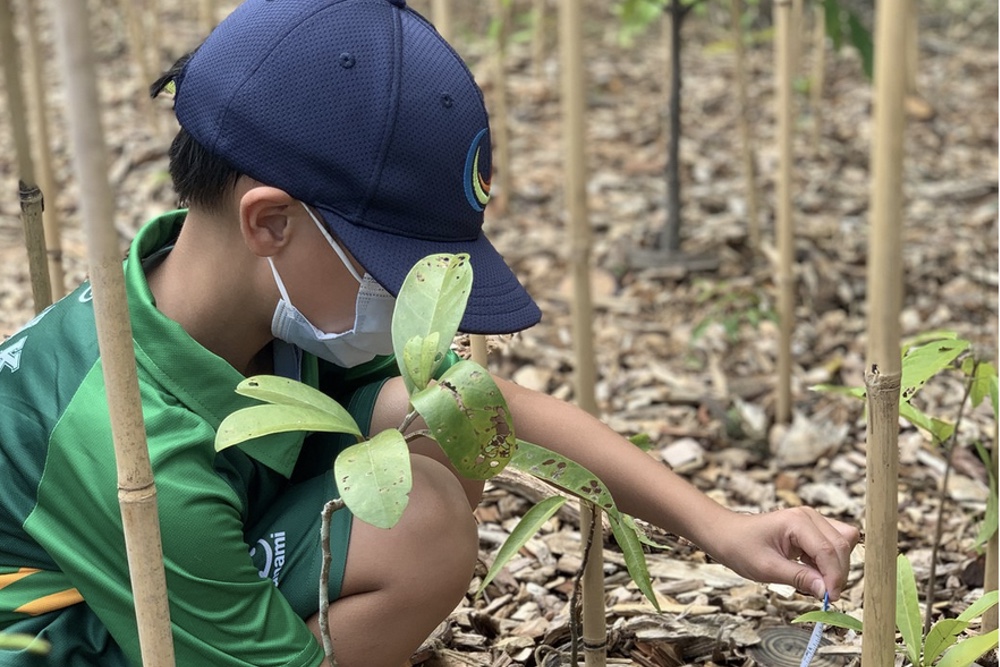 Forest Planting Workshops
Students in Years 5 and 6 have been helping to monitor and maintain our Miyawaki forest.
The students have been gaining theoretical and practical knowledge including mulching, weeding and monitoring the trees' growth.
They have been measuring height, girth, temperature and keeping a checklist of biodiversity.
More workshops will follow in the coming weeks for year groups.