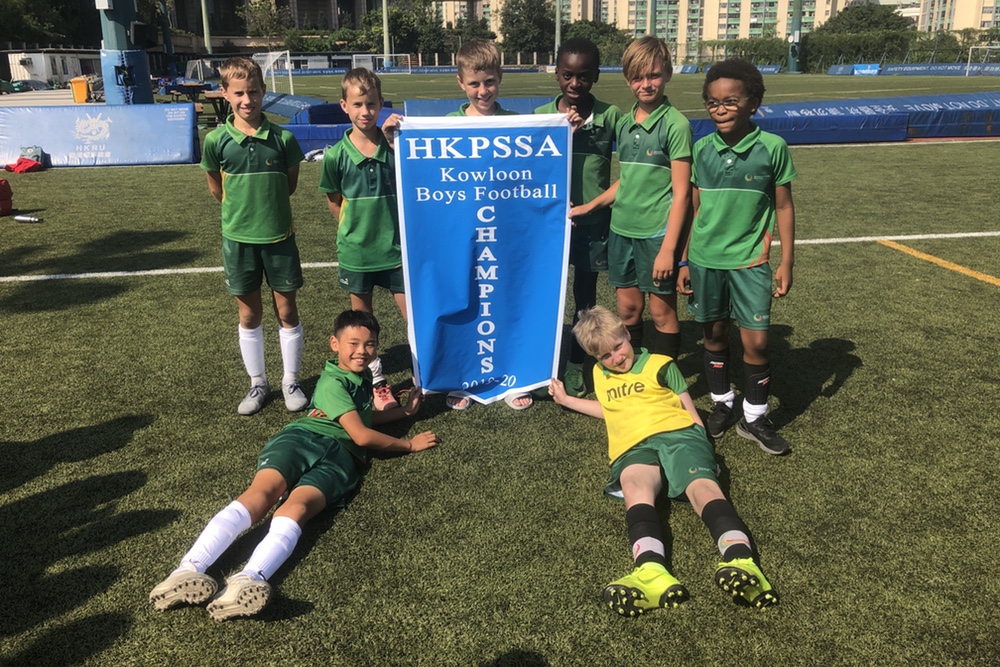 Our U11 footballers won the cup for the second year running in the Kowloon Boys Football Tournament .
Our school hosted the event at King's Park, with teams from all over the area taking part.
Five teams from our school competed in the tournament, with three girls teams and two boys playing in A and B competitions.
Our boys A team won the cup. It was a fantastic event, with some exceptional displays of football, and so much positivity during the day.
The A team will now go on to compete at the inter-school Championships.
Congratulations to all our players and thank you to our coaches and our PE teachers Melinda Hand and Rhys Baker for all their efforts in organising another fantastic event.