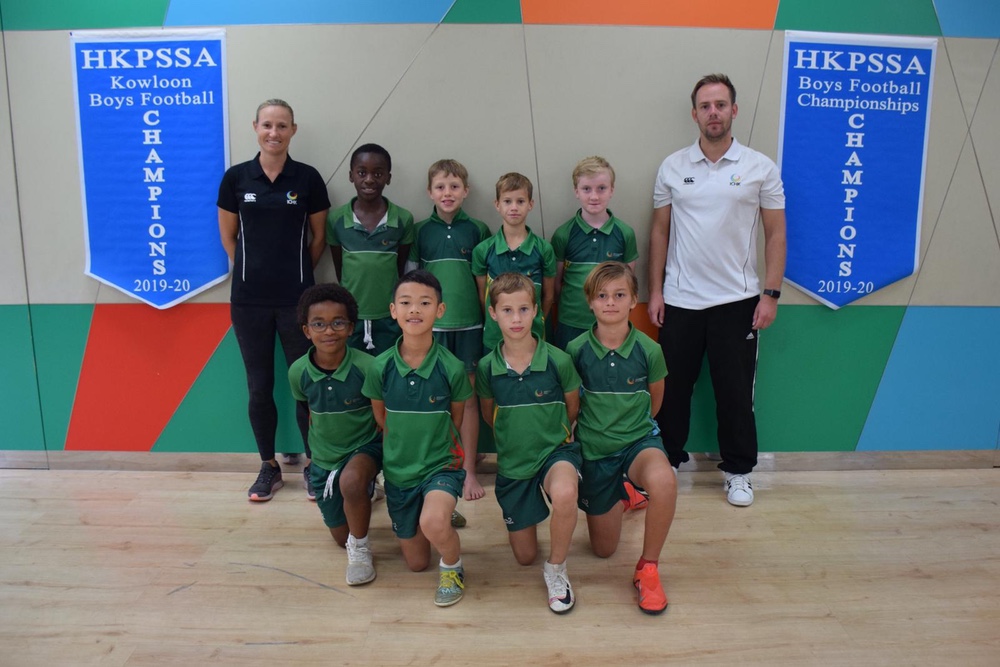 Congratulations to our U11 footballers on winning the HKPSSA Boys Football Championships.
Our boys team won the cup in the biggest and most competitive inter-school football tournament of the year.
It marks a fantastic double for the boys, who also won the Kowloon Boys Football Tournament this term.
The tournament was held at Tseung Kwan O , with all 20 HKPSSA members schools invited.
Our team won every game in their group, beating teams from DBIS, Beacon Hill and Bradbury schools. They beat Discovery College in the semi-final, and then celebrated a 3-0 victory against AISHK in the final.
It was a fantastic event, with some exceptional displays of football and marked the end of a very successful term for our boys.
Coaches from other schools commented on how impressed they were with the maturity of their football.
Congratulations to all our players and thank you to our PE teachers Melinda Hand and Rhys Baker for all their support and guidance. They are pictured with their two champions banners.