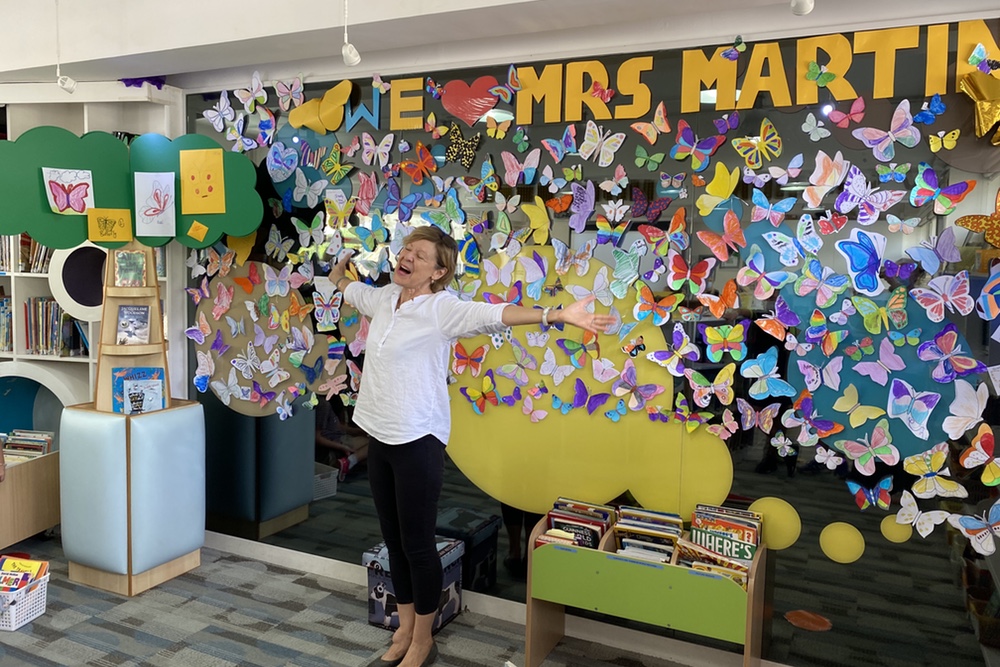 One of our longest serving and best loved teachers Jennie Martin is retiring this week, after almost 18 years at ICHK Primary.
During that time, Jennie has touched the hearts of hundreds of children, creating magic in the classrooms and bringing so much wisdom and joy to our school.
She has taught almost all year groups, stoking our students' imagination with her knowledge and passion.
Under her expert guidance, hundreds of students have achieved outstanding success in the Trinity speech exams.
Over the past year Jennie has been leading an inspirational new story telling programme, aimed at developing a lifelong love of books and reading in our students.
As they said farewell, our wonderful students created a mural wall of butterflies to surprise Jennie, in acknowledgement of her well known love of them.
Jennie will be dearly missed at ICHK and everyone wishes her happiness for the next stage of her life.