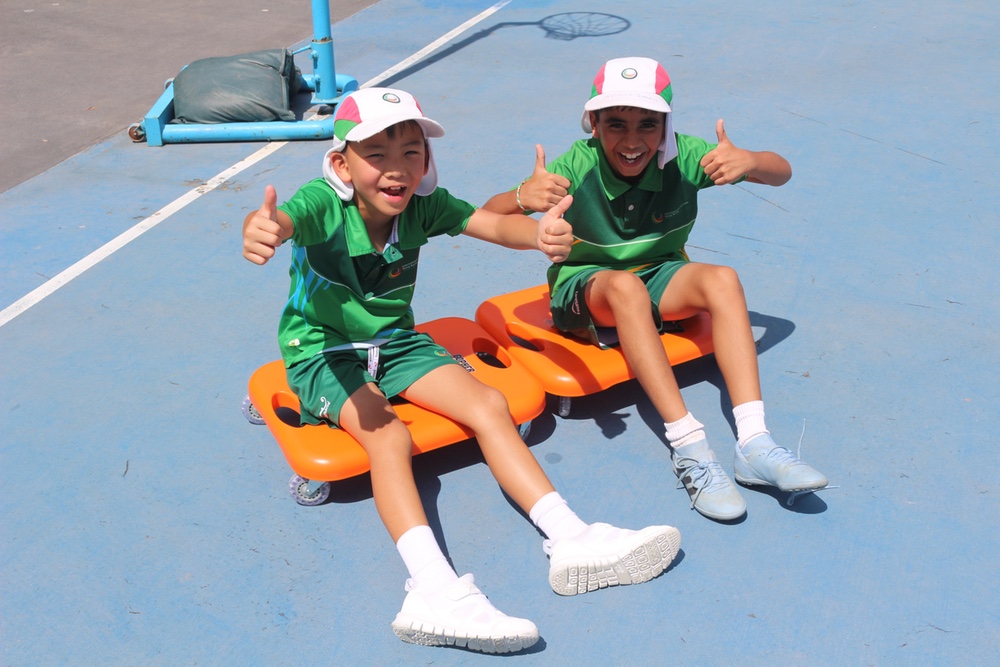 A comprehensive PE curriculum is being rolled out this year, with students being offered new and exciting games and units.
Aussie rules, Gaelic football, basketball and ultimate frisbee have been built into our primary programme.
They will be added to the ever popular PE units of football, rugby, netball, hockey, cricket.
New and exciting scooter boards have also been introduced to develop key skills and build teamwork.
Over the coming year there will also be more opportunities for inter-school competitions.
PE is a very important part of the curriculum at our school and different sporting options are rotated during the year, to ensure students take part in a wide variety of activities