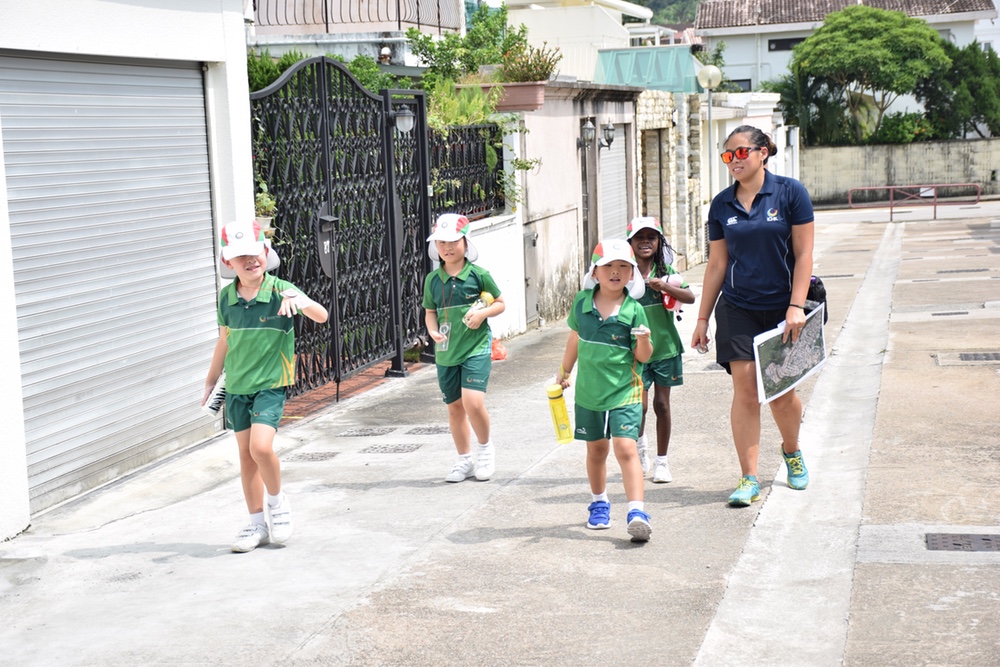 Students have been learning through exploration in the beautiful surroundings of our school.
Year 3 students spent time looking at maps and then used compasses to explore the Hong Lok Yuen community.
They discussed and decided which areas they would like to explore, then used their maps to navigate to the locations they had chosen.
As part of the lessons, they were encouraged to think about how exploration feels, the directions they were travelling in, what they could see on their maps, how they felt when they reached their destinations and any new discoveries they made along the way.
It was part of their Unit of Inquiry, which is focusing on exploration, and how it helps us gain understanding and new perspectives.
The lesson offered wonderful opportunities for learning and led to huge strides forward in the children's understanding of exploration.