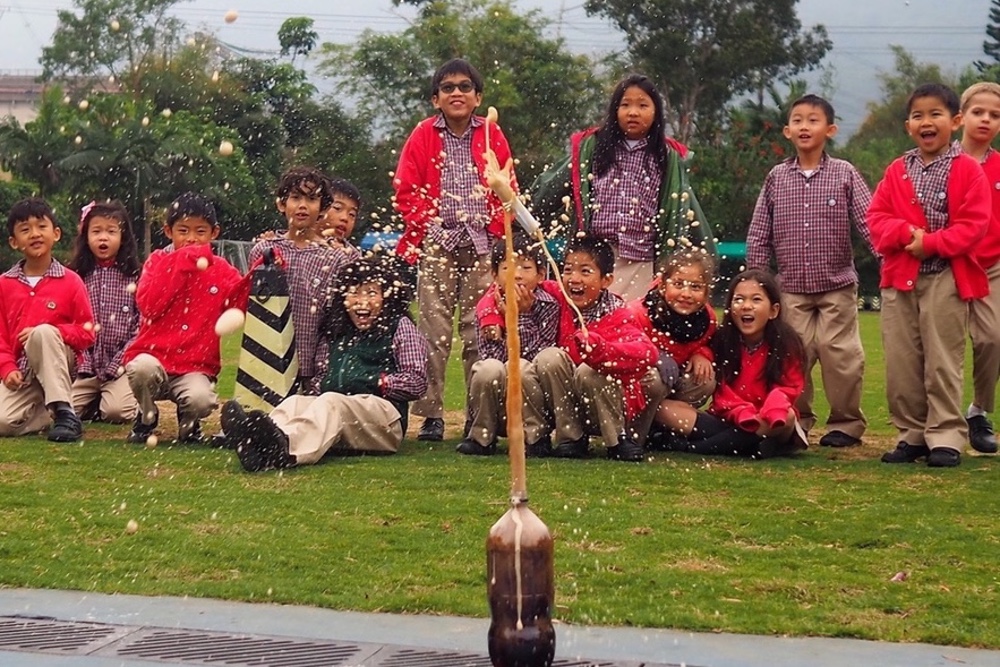 EXPERIMENTING WITH SCIENCE
A fantastic week of scientific discoveries has been enjoyed by primary school students.
They have been learning about the laws of science through experiments, demonstrations and a visit to the Science Museum.
Chemical reactions, scientific laws and electrical circuits have all been investigated, with hands-on experiences leading to huge steps forward in their learning.
The work has formed part of a Year 4 Unit of Inquiry, which investigates how the laws of science can change society and the environment. The next steps are to learn about energy, sound and light.
Science is an important part of the PYP curriculum at ICHK Hong Lok Yuen, and builds on students' natural curiosity for learning. The subject helps develop a love for life-long learning, as well as providing students with the skills and knowledge they will need as they progress through school.