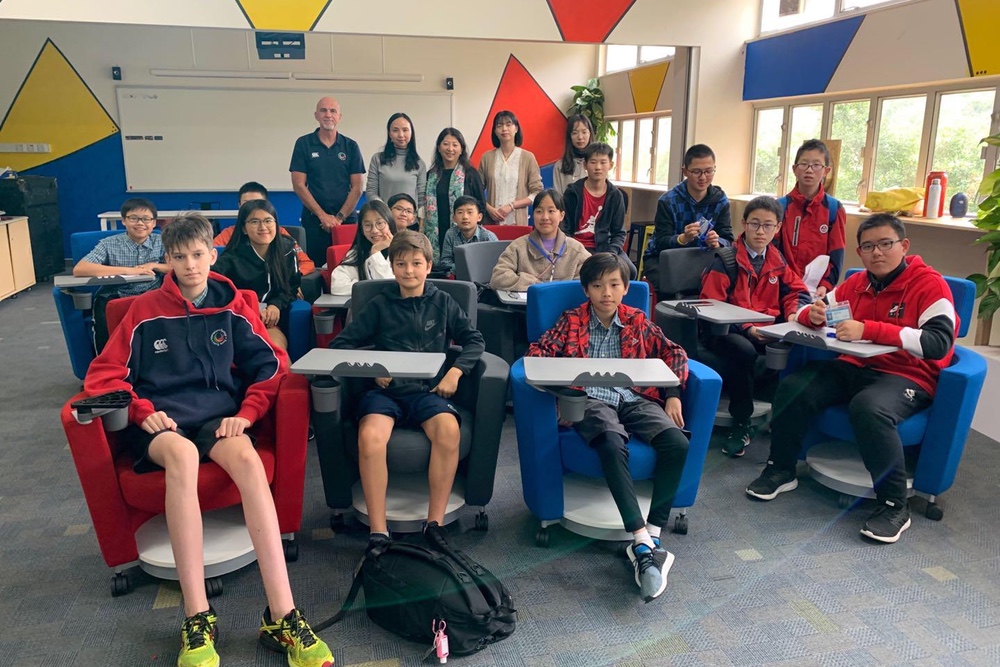 Exchange Students Visit ICHK
ICHK's annual exchange programme is underway.
A group of students and students from Nengren Middle School in Jiangsu Province is visiting us this week.
A packed programme of excursions and activities has been laid on, with the focus on language immersion and cultural learning.
Teachers are preparing extra lessons including ICT, English, Spanish, Art and Drama to give our guests a taste of ICHK school life. They have also been experiencing our strong outdoor education programme.
Staff have organised different visits and social activities around Hong Kong, including a trip to Ocean Park and hiking in the beautiful countryside near ICHK. Host families have arranged a range of other trips and activities.
The exchange programme is aimed at enriching language study at ICHK, and continues to go from strength to strength.