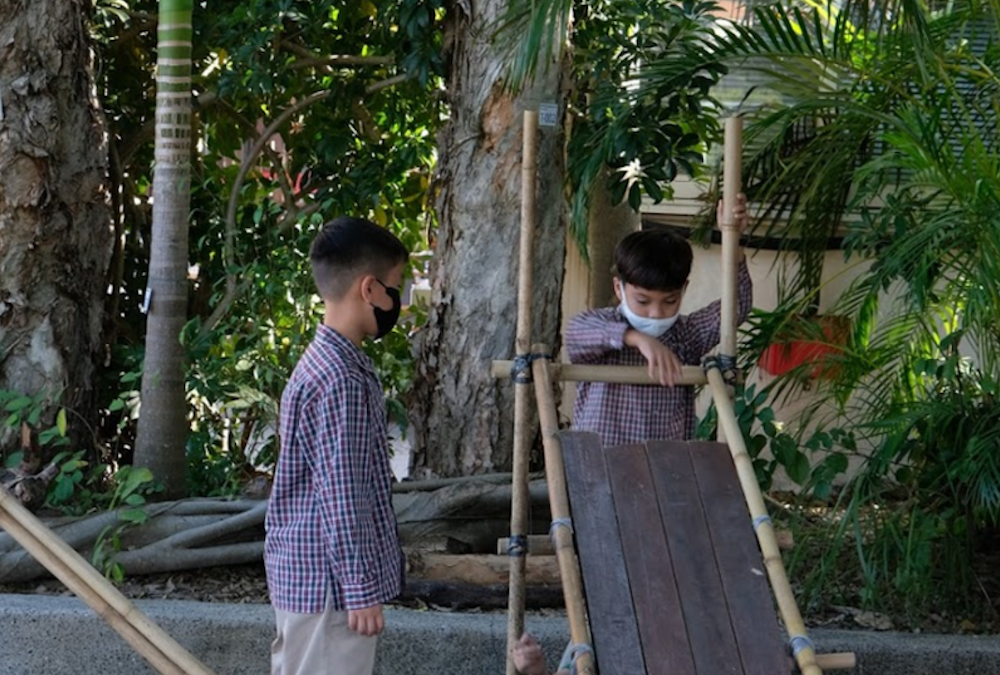 Creative Year 4s have been working on projects to improve play-times for their fellow students.
The children have been busy constructing new play items and structures as part of a Design Thinking Unit of Inquiry.
Over recent weeks the students of Years 4G and 4L have conducted research among the upper school, distributing surveys and analysing feedback about how to improve break times.
They worked together, discussed ideas, created checklists of everything needed to make their projects successful. They then collaborated on prototypes, highlighting and fixing problems before agreeing on their final designs.
Their projects included more shade for the field, climbing frames, a slide, a sandpit with shade, a treehouse climbing frame, a quiet tent, a musical xylophone made out of bamboo, a marble run and some bamboo pots for new plants.
The unit has provided many fantastic learning opportunities for the students, and we commend them all on their innovative and creative work.