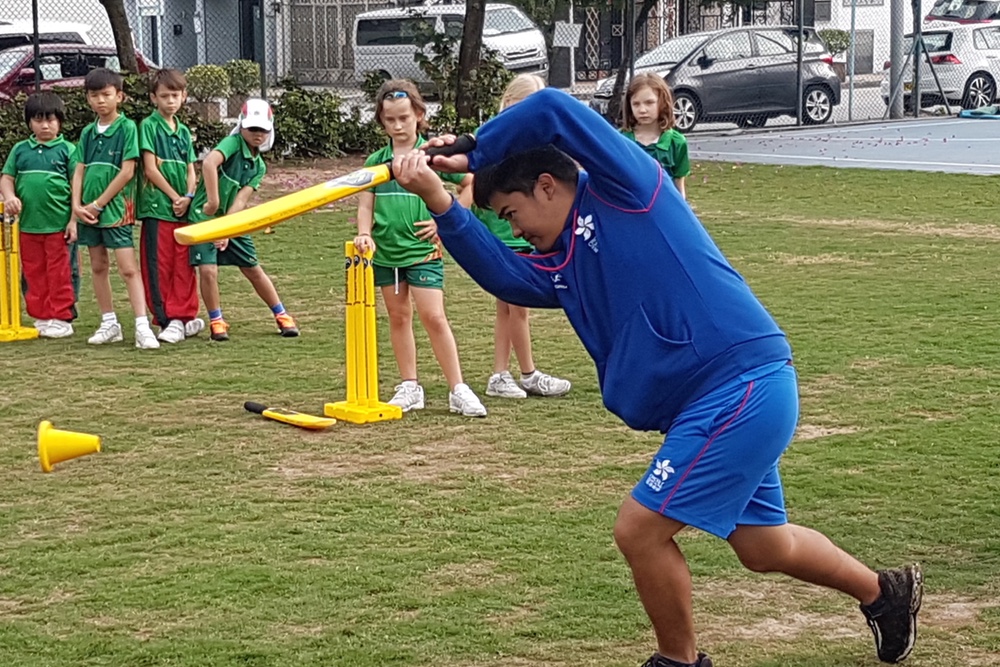 Cricket Coaching for Students
Top-level cricket coaching is being delivered to primary school students.
Leading coaches are running a four-week programme to introduce students to the sport.
The school has teamed up with Cricket Hong Kong, to deliver a striking and fielding unit.
A professional coach is working with PE staff, as part of an investment in the growth of the game in Hong Kong.
Students are being introduced to the rules of cricket and learning basic skills including batting, bowling and fielding, through exciting drills and games.
The programme will culminate with students from Years 5 and 6 attending an international match between Hong Kong and the Netherlands.
It is a great opportunity for them to learn about the sport, and experience cricket at a high level.
Sport is an important element of the curriculum at ICHK. A comprehensive programme is offered and our spacious grounds and large playing field give students the chance to take part in a variety of sports.