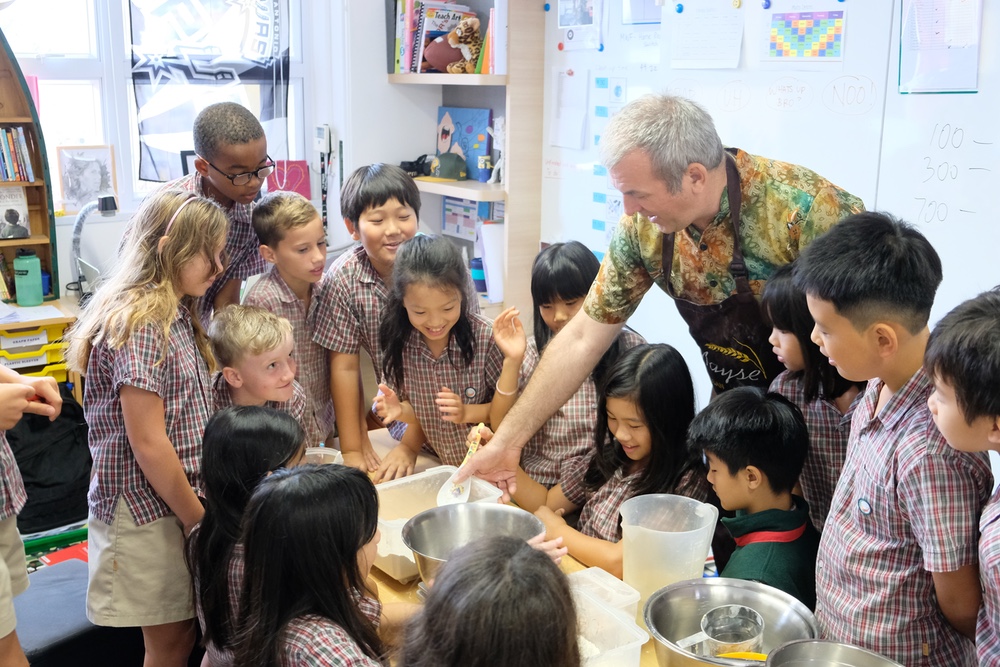 Creative lesson from the bakers
A day of bread making at school provided valuable learning opportunities for students.
Alex and Elina from Mayse Bakery took time out of their busy schedule to visit our primary school. They talked about the health benefits of sourdough and gave a series of practical demonstrations.
Students in Years 3 and 5 experienced bread making sessions, learning about how ingredients react together. Year 2 students learnt about creativity in bread making. A workshop for parents was held in the afternoon.
We were delighted to welcome the bakers, and provide our students with an authentic and hands-on learning experience.