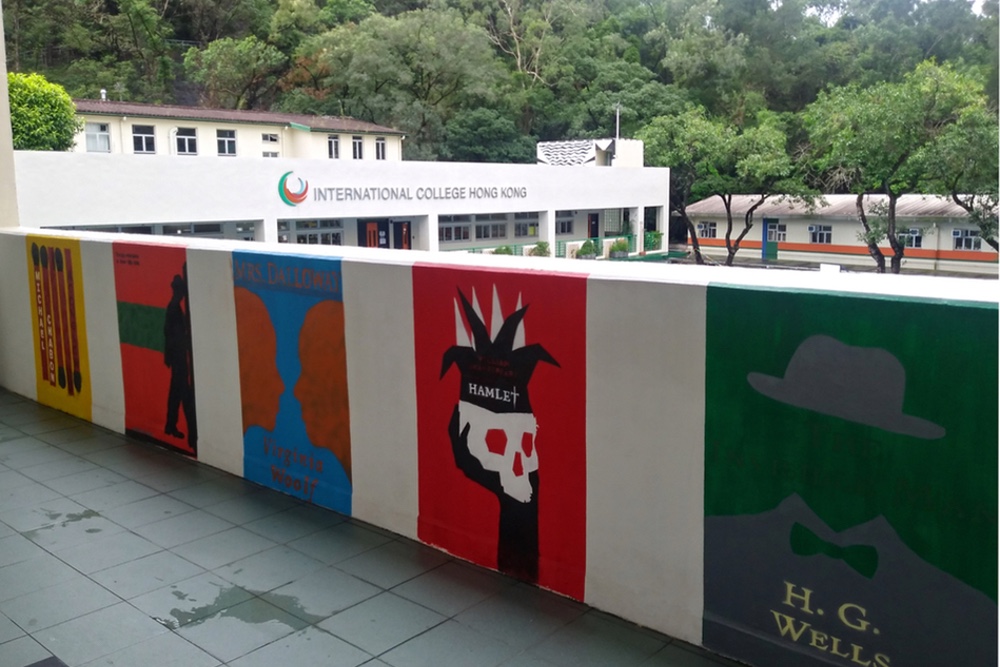 Amazing new artworks have transformed one of our school corridors into a celebration of literature and film.
Book cover designs and film posters have been painted all the way along the first floor corridor in C block.
The 'English Corridor' has been completed by senior students under the direction of Art Teacher Chris Cook. It is a visual masterpiece and can be admired by all visitors to our secondary school.
The students have been battling the recent rains to finish the art works, which have made a big impact at school.
It is the latest in a number of recent additions to the school, as our creative art students continue to transform our campus step by step.