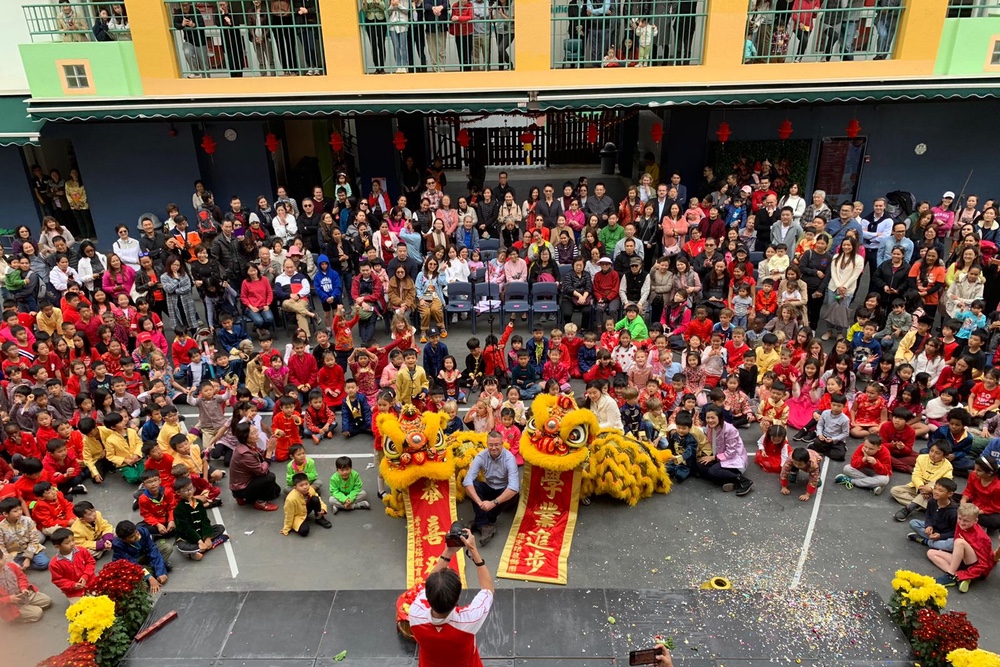 A fantastic programme of activities was enjoyed as part of our Chinese New Year celebrations.
Students at kindergarten, primary and secondary took part in special activities and lessons, all aimed at enriching language study and educating them about Chinese traditions at this time of year.
At primary the programme culminated in a wonderful flower market and school celebration for our community with performances from all our students. They had all been working hard over the past few weeks and were excited to share their songs and dances with our community.
At secondary the Chinese Teachers and some Year 12 students collaborated with the SRC on activities which ended with a special Chinese assembly. These included a Year of the Pig poster design competition, paper cutting, Chinese calligraphy and cooking.
All activities provided authentic learning experiences for our students.