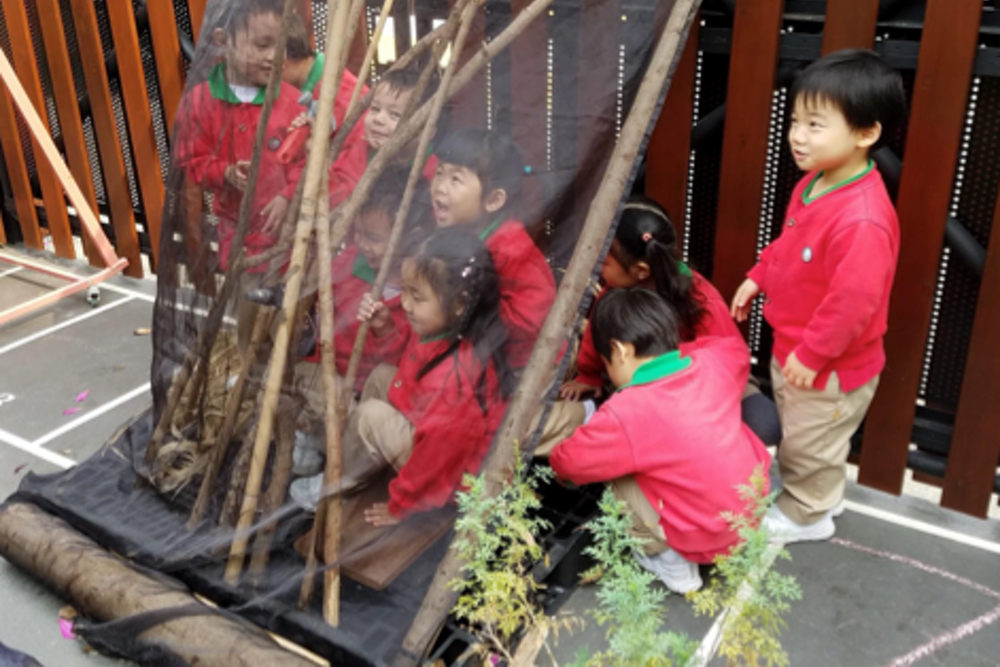 Classic story brought to life
Our youngest students have created their own version of a classic children's story, using our beautiful kindergarten for inspiration.
Nursery children worked together to retell the story of The Three Little Pigs.
In our green and spacious kindergarten, they created their own little houses and played the different characters from the story.
Children take their first educational steps during the kindergarten years and these form the essential building blocks for their future learning.
They are exposed to a wide range of activities and experiences in our wonderfully stimulating environment.