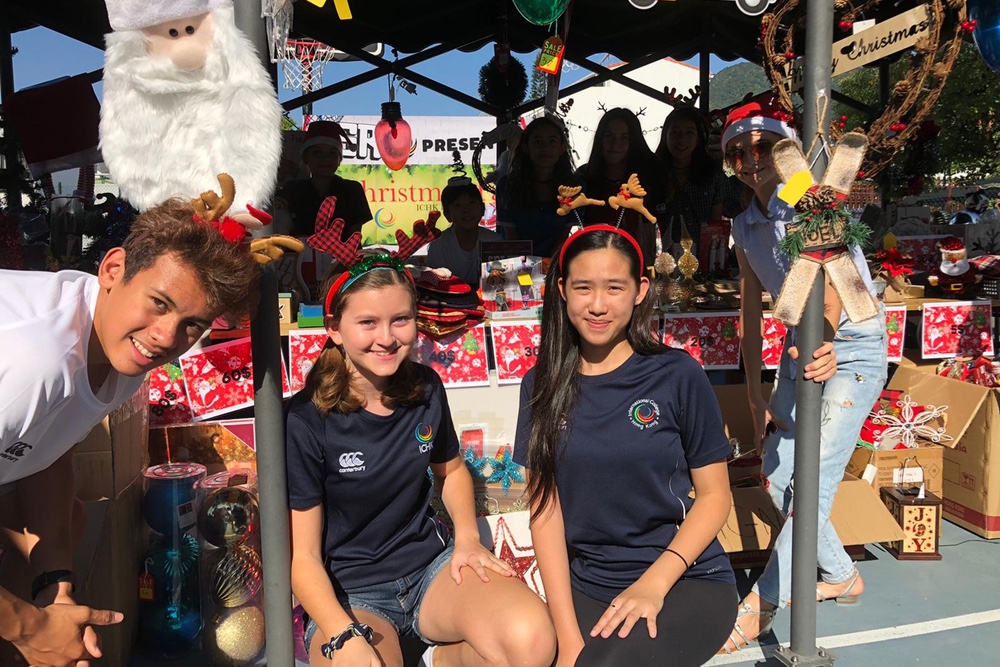 A wonderful day was held at school as our families and friends joined together for the ICHK Christmas market.
Our primary school was the setting for the festive gathering, with stalls, delicious food and drink, Christmas music and movies and a visit from Santa.
Our secondary students organised and ran their very own Christmas decorations stall, with Year 6 students running a bake sale during the afternoon.
We thank everyone who joined us and contributed to the strong community spirit that we are renowned for.