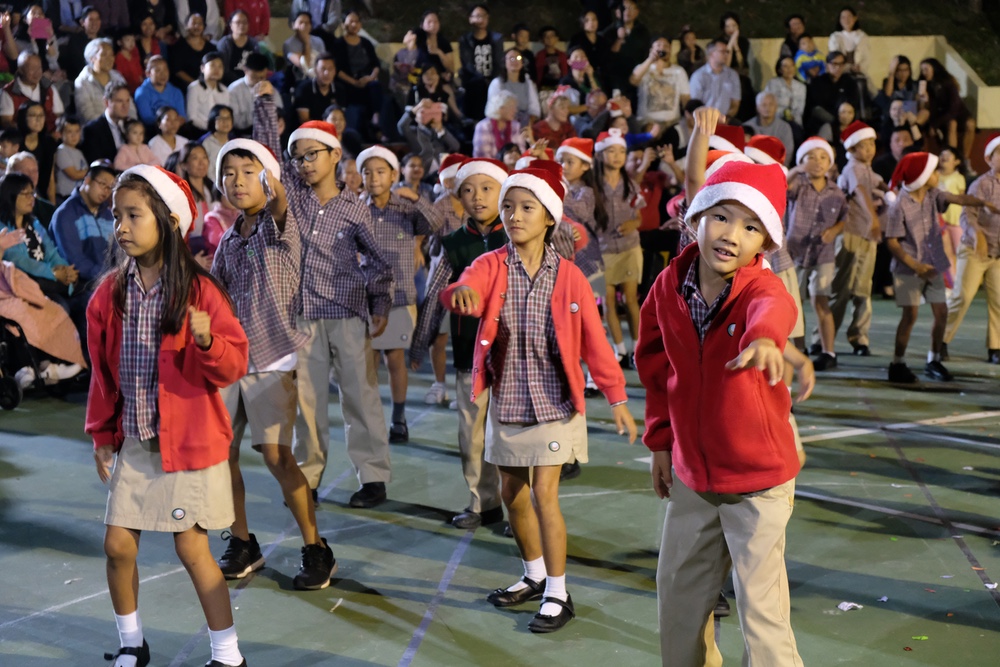 Christmas celebrations are being enjoyed across our schools.
A wonderful programme of concerts has been staged at the kindergarten and primary school. Our community joined together for performances at school and a special celebration in the Hong Lok Yuen amphitheatre.
Students across the school have been busy with Christmas arts and crafts, games, activities and much more.
At secondary, an Operation Santa Claus Christmas fair is being held, with stalls, food, games and activities being laid on by students.
Staff at both schools are delighted to be marking the start of the festive season with all our families, and enjoying the strong community spirit we are renowned for.