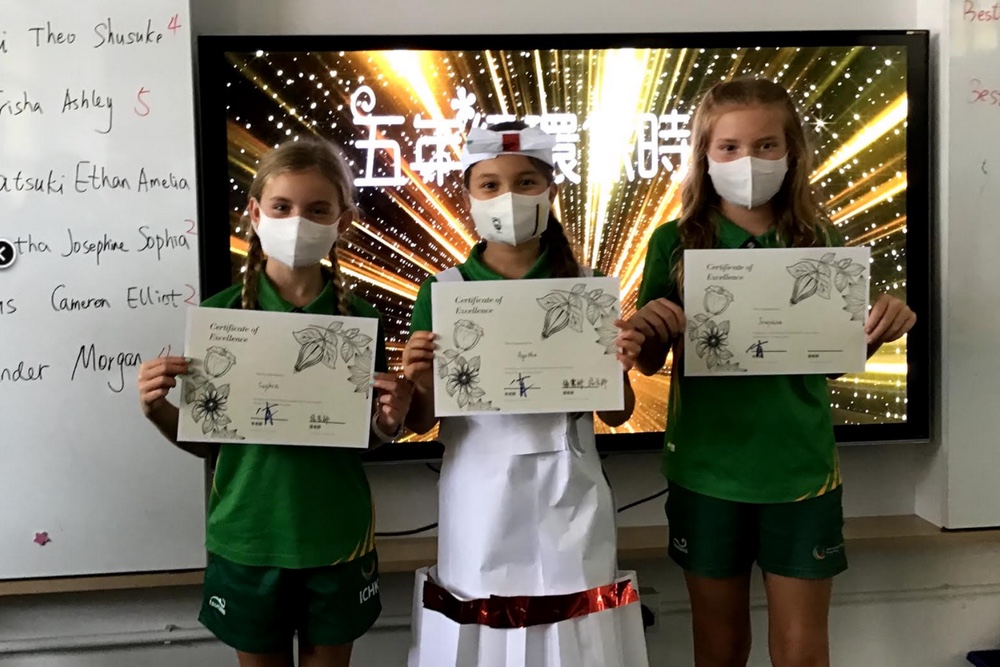 Year 5 students have staged their very own fashion show, as part of a creative Chinese unit.
Foreign Language students have been learning about different types of clothing and dress codes.
The study was linked to their Unit of Inquiry, ensuring strong connections with the Chinese programme, helping to build links in their learning and deepening their understanding.
As part of a formative assessment at the end of their unit of study, they conducted a fashion show, using scrap paper to design and make different items of clothing. At the end, they make a simple speech in Chinese to introduce their product.
The creative experience was very enjoyable for the students, who showed real engagement in and passion for the task. It led to huge steps forward in their learning, as they developed their vocabulary and language skills and gained confidence in speaking.
Chinese is an important part of the curriculum at ICHK, and our experienced teachers deliver an exciting and comprehensive programme.