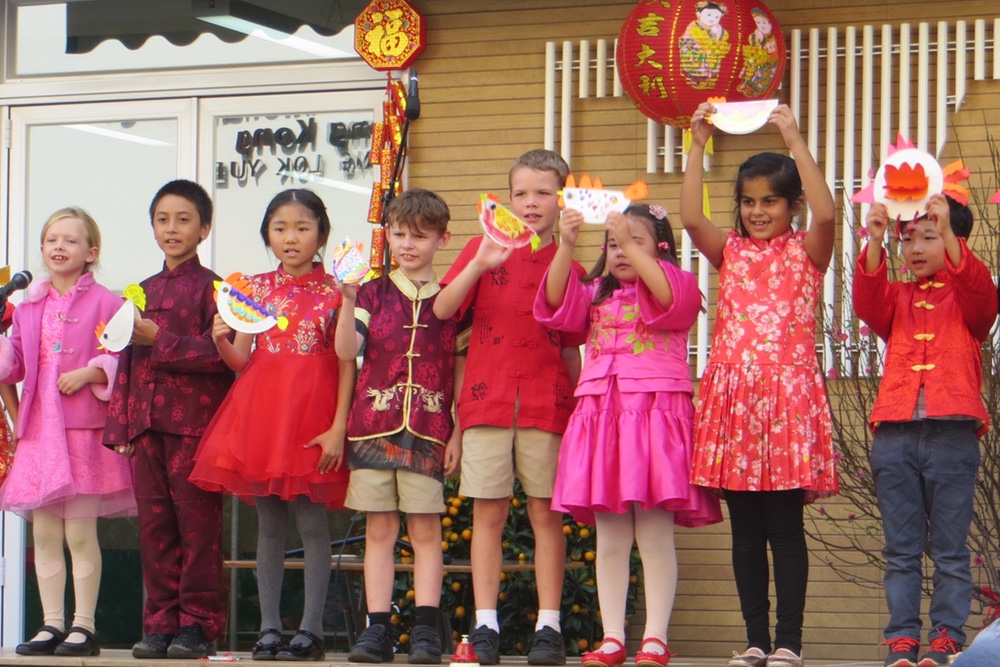 Celebrating the Year of the Rooster
The Year of the Rooster has been celebrated by the ICHK community.
At the primary school, special activities were staged including Chinese story telling, painting, Tai Chi,  creating banners, Chinese paper crafts and games with Chinese shuttlecocks.
The celebrations culminated in concerts staged by Kindergarten children and students from Years 1-6. All students played a role in the performances, with music, drama and verse showcased. The show ended with a professional lion dance.