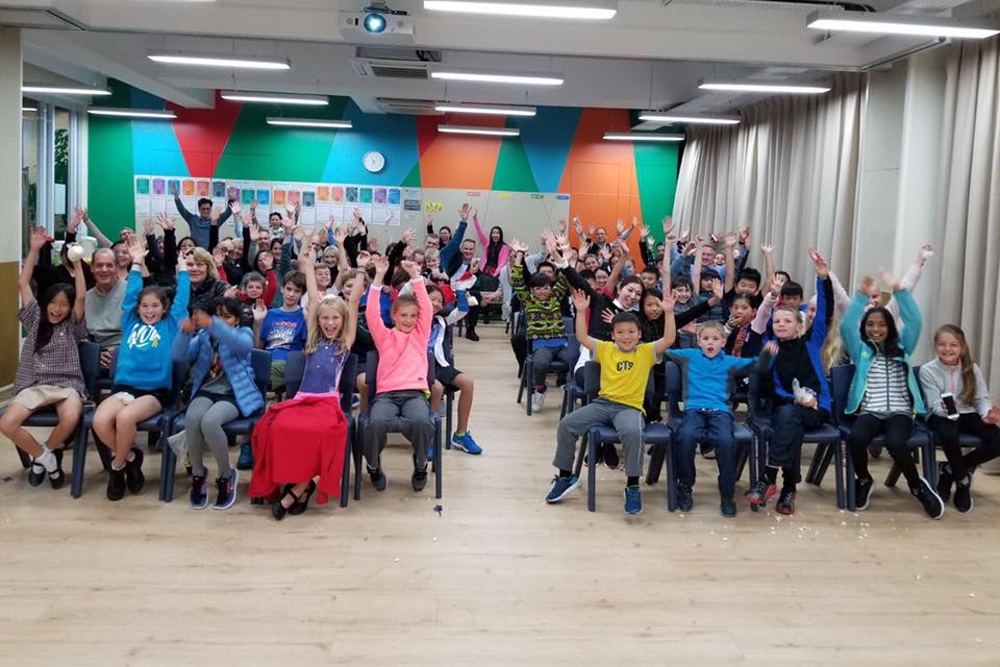 An ICHK teacher's epic attempt to complete Hong Kong's most gruelling race, has been featured in a big screen documentary.
Brendan Lee is one of four runners who is followed by adventure sports director Robin Lee in the film Breaking 60.
The film was shot over five months in the build up to and during last year's Hong Kong Four Trails Ultra Challenge. It explores the world of extreme ultra running and seeks to get into the minds of the runners who undertake Hong Kong's ultimate endurance challenge.
Brendan was one of a small number of runners to attempt the 298km race – which covers the 100km Maclehose Trail, the 78km Wilson Trail, the 50km Hong Kong Trail and the 70km Lantau Trail.
A special screening of the film was staged at the primary school this week. Brendan was keen to share the film with the ICHK community and his students, as they provided him with so much motivation for the challenge.