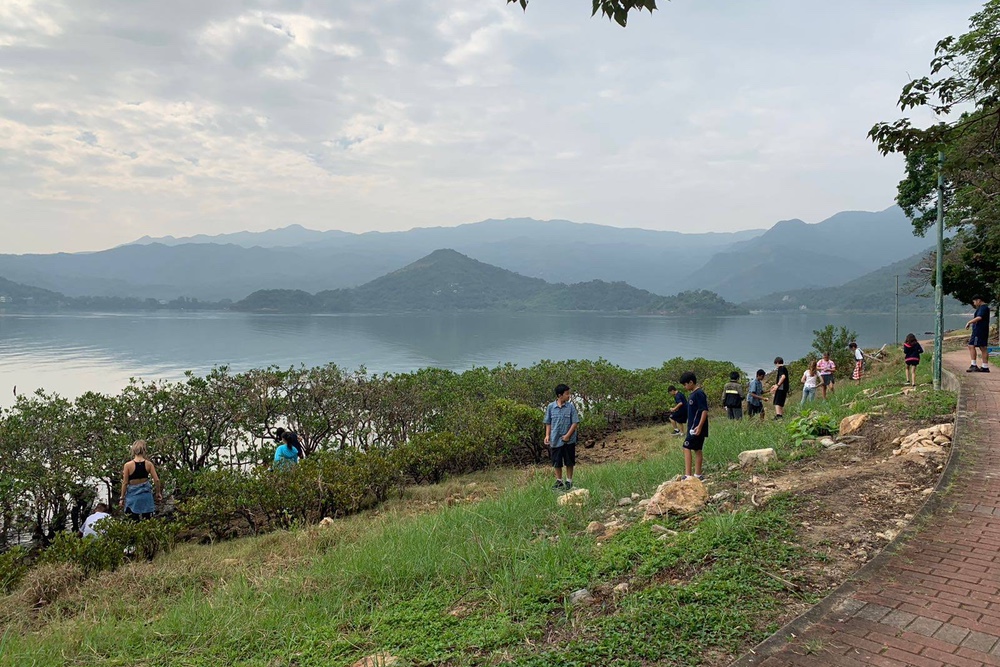 The spectacular surroundings of our secondary school became our classroom, as students took part in the Inter-school City Nature Challenge.
Groups from across the school explored the nearby mangrove systems to identify and take photos of plant and animal species.
The Bioblitz competition was aimed at replicating the massive success of Hong Kong in the City Nature Challenge 2018, with schools competing for the most observations, most species and most observers.
Students were given unique opportunities for learning outside the classroom, as part of a collaboration between Big History, Science and Human Technologies.
They used the app iNaturalist to upload pictures of plants and animals from the local area in order to build a picture of the biodiversity in the area. They located many different species of animals and plants, from grasshoppers to toads, and also of course mangroves and other flora and fauna. The science department shared their expertise in lab work, identification, classification and ecosystems.
It was an amazing two days of authentic, hands-on learning for our students.