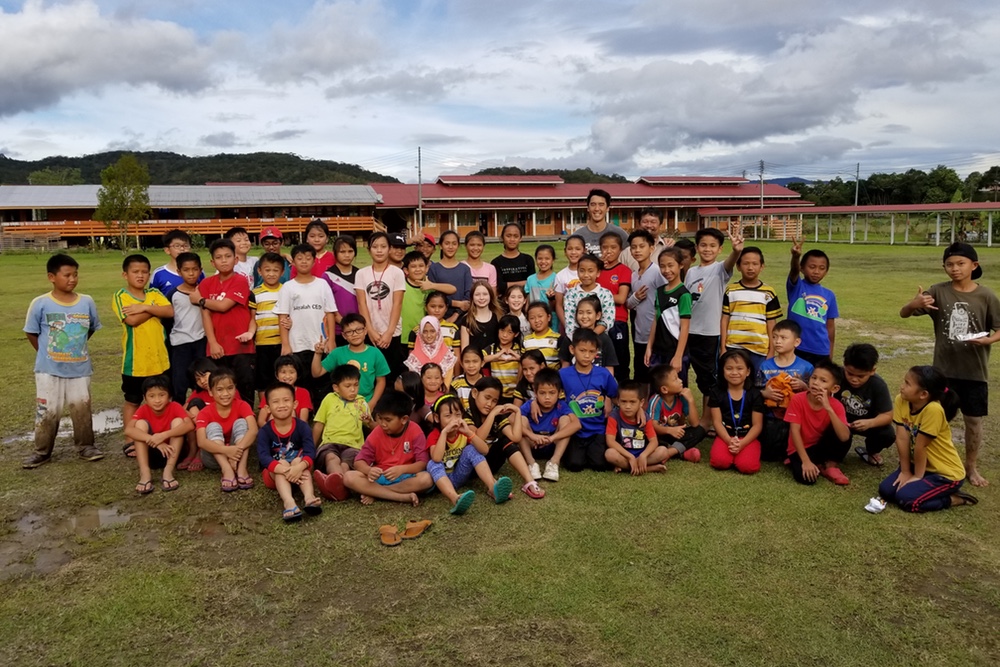 A Malaysian adventure has been enjoyed by a small group of upper school students.
Year 5 and 6 students travelled to the highland region of Bario for a week-long cultural visit.
It was organised by Year 6 teacher Brendan Lee, and students enjoyed a multitude of fun, educational and leadership activities.
Brendan said: "It was a rich cultural experience where we were teaching English and creativity. We were also living adventure.
"We built relationships with the local secondary school – getting the 'real' feel of Bario's traditions and culture. There was a fun night learning about each other's cultures as well as games and the local kids taking us hiking and jungle camping.
"Our students then gave back to the local primary school running English lessons, STEM challenges and games over two days. They showed a high level of planning, preparation and leadership.
"They also learnt to let go by getting muddy, dirty, dealing with bugs and leeches as well as cold showers. But they were rewarded with growth in stature, courage and resilience. It was more than just a school trip and we were more than just tourists."
The students have returned to school this week more confident and resilient after their experience. Thank you to Brendan, whose adventurous spirit and dedication is a source of constant inspiration to all the young people he guides.