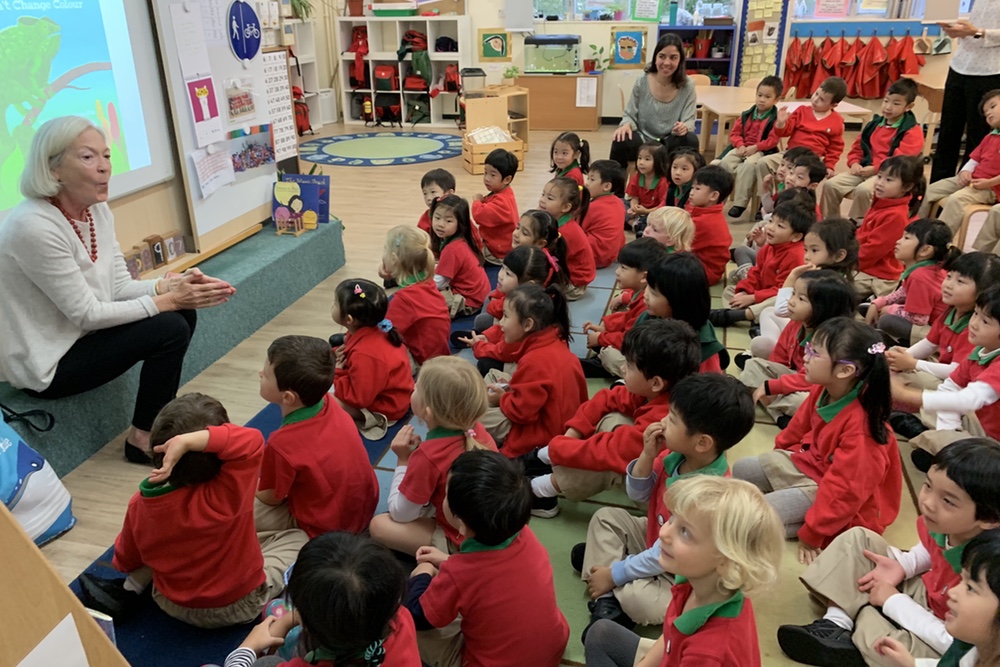 Children's author Gail Clarke has been inspiring our students with storytelling sessions.

The popular writer visited school to read to students in Reception, Years 1 and 2. She also spent time working with Year 5 students as part of their Unit of Inquiry.

Our students were enthralled by her and were fully engaged throughout the sessions. In Reception, the children were dancing, laughing and moving like the animals in her stories.

Gail, a retired teacher, has written a number of children's books, and loves visiting schools, talking to children and sharing her stories with them.

It was wonderful to welcome her to ICHK Kindergarten and Primary and the visit was a great learning experience for all the students involved.