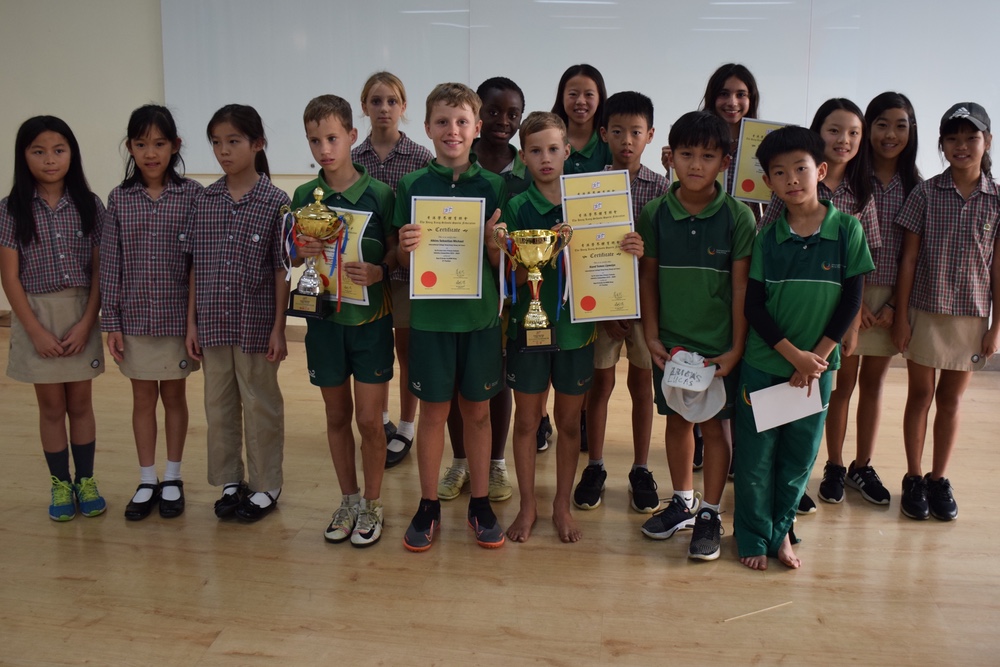 Well done to all our students who took part in the Tai Po District Athletics Competition.
A team of 18 students competed at the event at the Tai Po Sports Ground.
There were more than 20 local schools taking part, and it was the first time that our school has entered a local athletics competition.
It was a very tough competition with heats, semi finals and finals for running races and up to 40 students competing in each field event.
PE teachers were proud of all the ICHK students who put in 100% in each of their events. There were some fabulous results obtained against strong competition from schools who train hard for athletics competitions.
Special congratulations to the Year 6 Relay Team who after a disappointing heat, trained hard in the break to came second in their relay final which also gave ICHK second place overall in the U11 Boys Schools Competition.