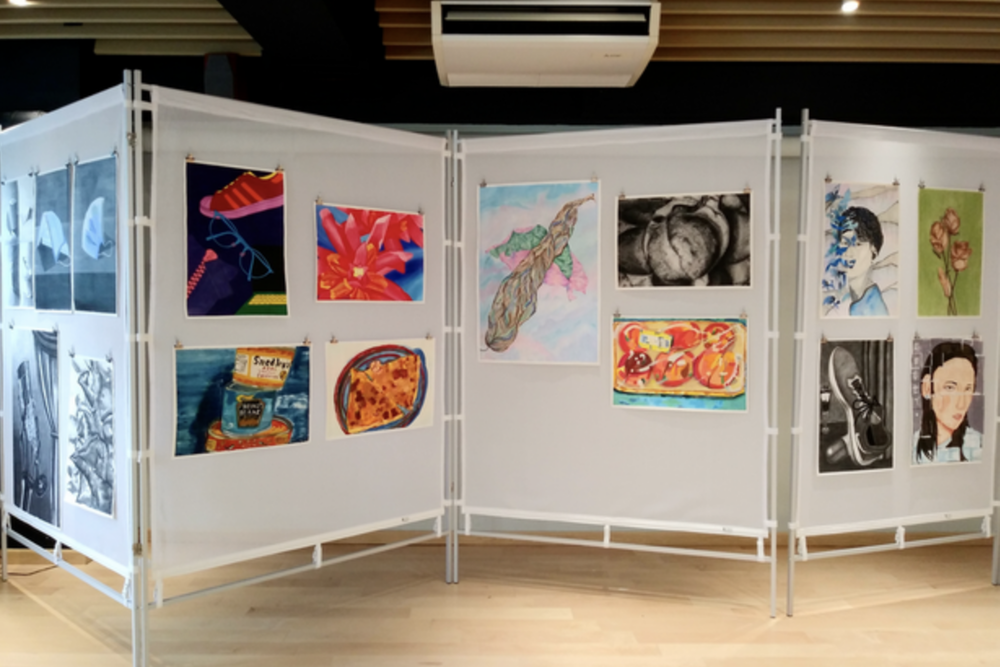 The annual Year 11 art exhibition has been set up as we welcome students back to campus.
Some of their fantastic artwork is on display in the PA room, alongside Year 12 IB artwork.
We hope that all our returning students enjoy the fruits of their creative work, and be inspired by their creativity.