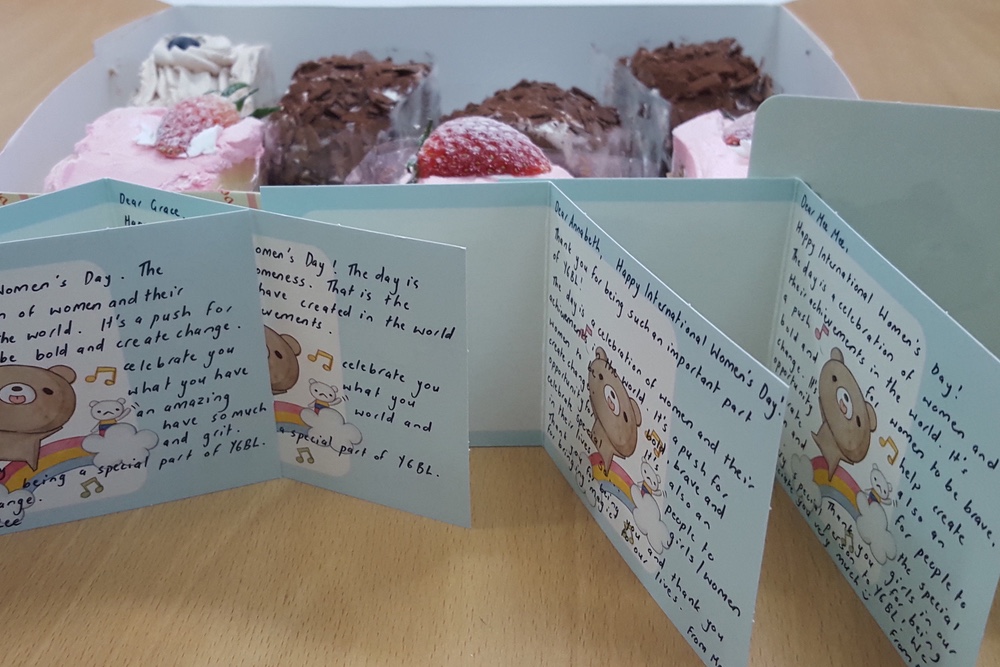 International Women's Day
International Women's Day has been celebrated as part of an important life lesson with upper school students.
Students in Year 6 marked the annual day by sharing cards, cakes and positive messages.
This year's slogan 'Be Bold for Change' was explored and discussed.
Year 6 teacher Brendan Lee said: "In Y6BL we talked about the day and what it represented, gave cards and cakes. Then the boys shared what each girl meant to them. This was about teaching the girls that they are powerful and change makers and the boys, hopefully, an important lesson in respect."
International Women's Day celebrates the social, economic, cultural and political achievement of women.
As a caring community, we take pride in teaching our students to be thoughtful, to care for others, to understand the importance of serving the community and how, through their actions, they can make a difference.